Hi, there.Are you in Istanbul, Turkey or you are Looking for the Best Places To Dine-in Istanbul,Turkey? You have come to the right place! Turkey, the historical city specifically Istanbul is home to very amazing and delicious restaurants.
Located in the Nisantasi neighborhood, close to Taksim, Spago is an iconic one, where master chef Wolfgang Puck maintains a cutting-edge role as a culinary force and leader in fine dining. This rooftop restaurant & lounge combines the excellent views over the Macka Park and the Bosphorus.It offers a terrace and a great view!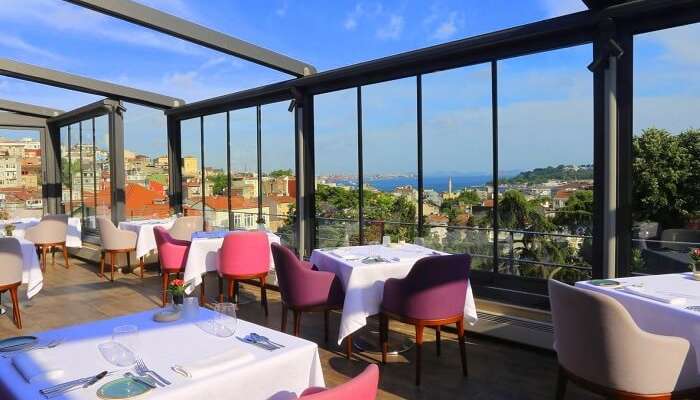 Nicole Restaurant offers contemporary mediterranean cuisine served at a chic terrace that has a magnificent view of the Istanbul historical peninsula, the Prince Islands and beyond.Nicole Restaurant is located in Beyoglu district of Istanbul and the name Nicole is inspired from mother Agnes Marthe Nicole, who healed numerous patients in this historic building that was used as a Franciscan monastery until the early 20th century.
3. 360Istanbul Restaurant – in Istiklal Street
360Istanbul is a famous roof-top restaurant, bar and night club located in 19th century apartment building overlooking the old embassy row in Beyoglu on the famous Istiklal Street. It offers 360 degrees breathe taking views of Istanbul. 360 is open for lunch and dinner, offering a twist on the modern Turkish maze fused with the traditional Turkish cuisine and international cuisine as well as an exclusive wine selection. Many of the main courses are our original recipes again mixing Turkish and international influences coupled with an ingeniously engineered and extensive wine & dessert menu.It offers great view.
Mikla Restaurant is an award winning restaurant of Mehmet Gürs, located in the Beyoglu district of Istanbul, the Chef-Owner who pioneered the contemporary restaurant scene in Istanbul on the roof top floor of the fashionable the Marmara Pera Hotel. Mikla has excellent food, the new Anatolian Kitchen (traditional and true noble products are treated with utmost respect while being transformed with a blend of new and ancient techniques), breathtaking views and inspiring music.
5. Neolokal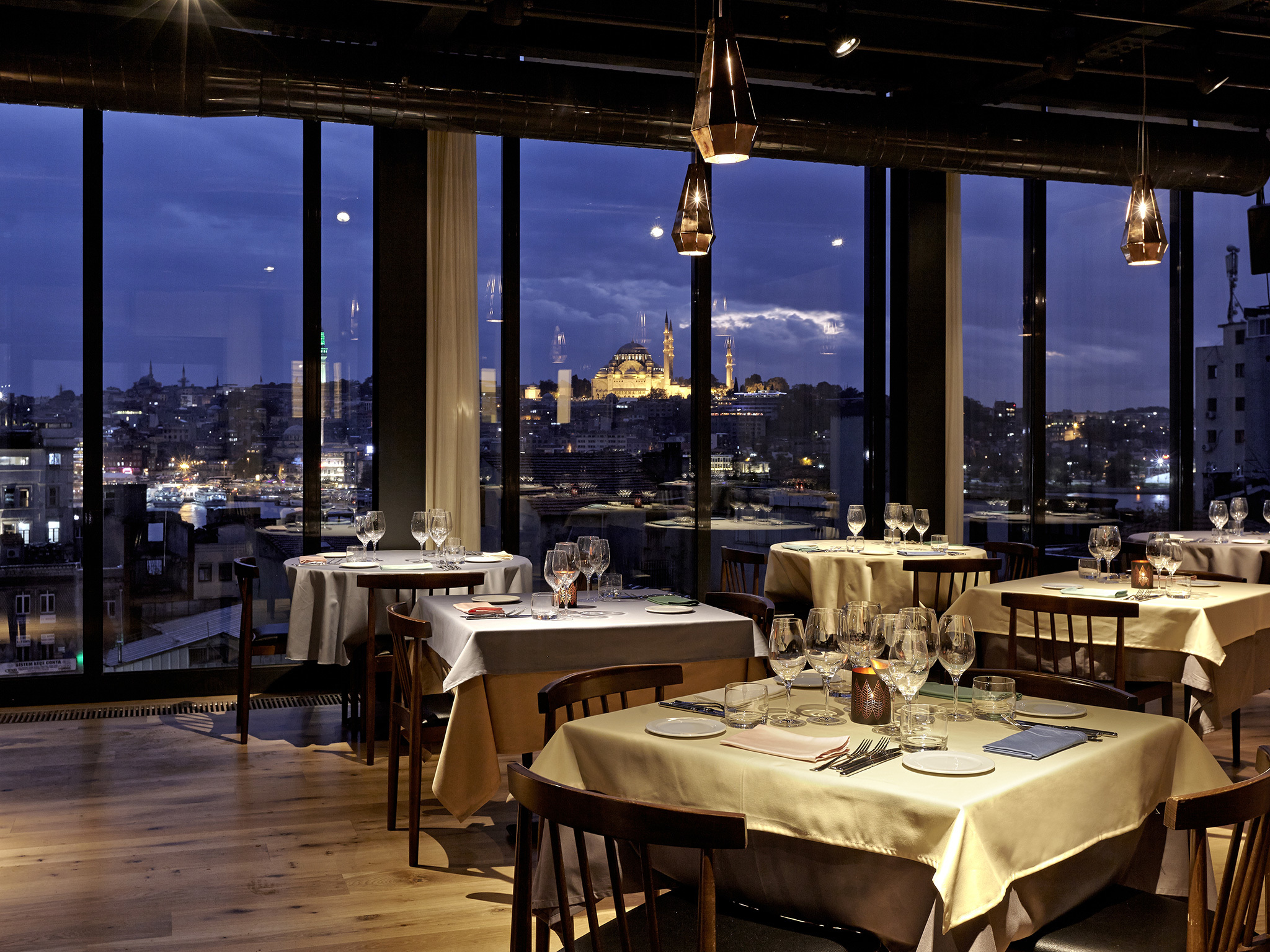 Neolokal is a fantastic restaurant located in Karakoy. The Neolokal team aims to serve its visitors genuine food inspired by mother earth and modelled and designed from traditions. Main dishes include; Katmer & Tirit (pulled beef in duck juice, pistachio filo, colourful yogurts, tarhana cream)
6.Nusr-Et Steakhouse Etiler